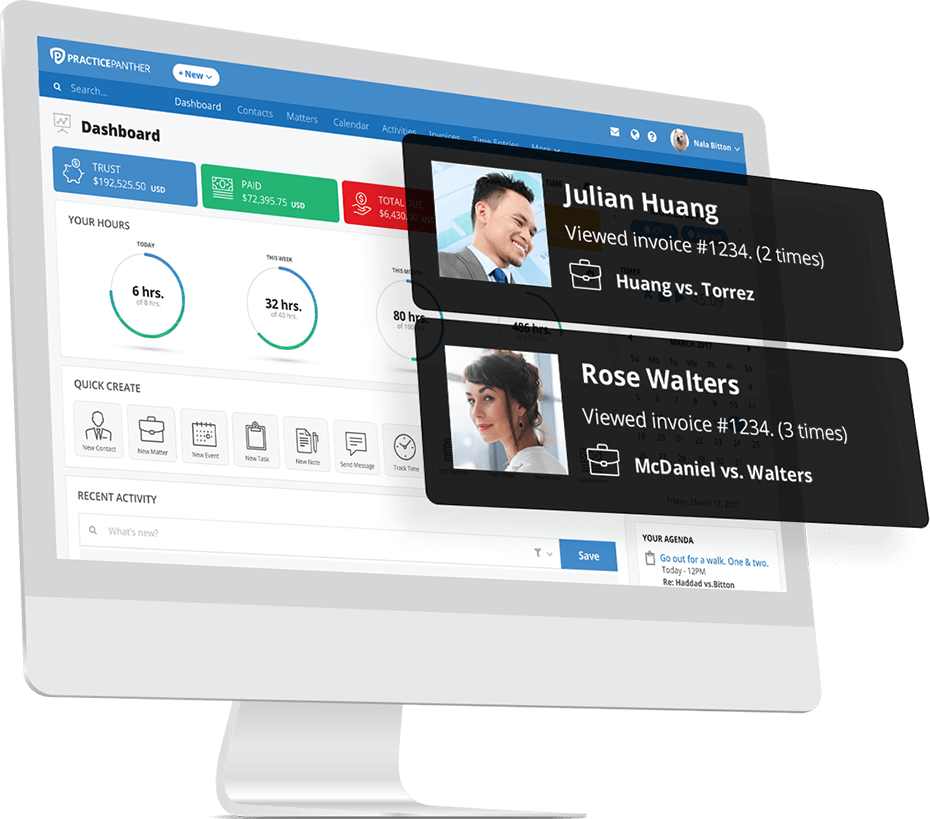 This is a common practice in every law firm toappoint someone to watch the clock to create the bill in time. They are not supposed to get late to present a bill for their work, as this is an essential part of their business operations. They have to track time and generate invoices to ensure their profitability.
This is a complicated task and many law firms suffer because of inefficiency in manual processes. At the end of the month, they have to generate invoices, rebuild timesheets and update their next month to do calendar. When they do the same task by using reliable software, all their business operations are handled with a great amount of ease. If you are willing to buy a legal billing software, then make sure it has all those features, which you require for your business. You can ask your vendor for a trial to ensure that it fulfills your business requirements.
Here are a couple of the challenges with every law firm faces.
How much time you are spending to track your time?
For every law firm to collect time and other expenses to produce a bill is a time-consuming job. Most of the law firms are using Excel spreadsheets to collect the information and create a bill. This information is sent to the billing staff to check. This process is time-consuming, but when you use software for this task, then not only it minimizes the time, it also minimizes the chances of errors on bills.
How much time do you take to create a bill and dispatch it?
When we talk about creating a bill, this is something, which has several challenges and pain attached to it. In order to enhance the productivity of your firm, it is imperative on your part to find out how much time the process of creating and sending bills is consuming. If you are spending more time than required, then it is clear that the internal processes of your law firm is not moving on the right track. You need to change them a little to enhance the productivity. You need to invest hours to check the rates and entries someone has already filled in the sheet. Even after checking it several times, there is a probability of error. To rule out the possibility of error, you need to take the help of a legal billing software and your staff will love you for this decision.