When road traffic accidents occur, getting medical help should be your first priority. However, protecting your liability and getting legal advice should come a close second. While Michigan motorcycle accident attorneys will be able to provide bespoke advice, there are ways you can strengthen your motorcycle accident case.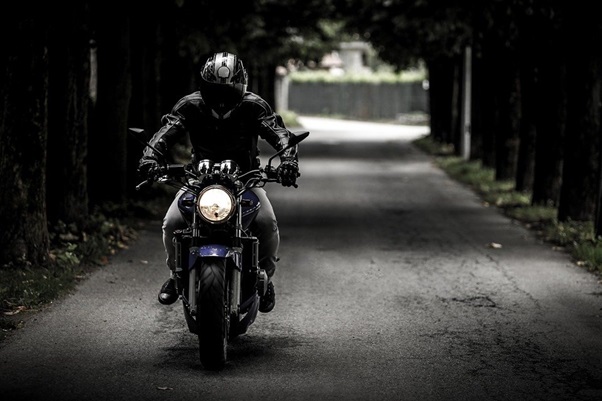 Royalty-free image
To learn more, take a look at these top tips for bolstering your claim now:
1. Record What Happened
Memories can fade over time, so don't assume that you'll be able to recount how the accident occurred weeks or months later. In fact, the shock and stress of an accident can make it even harder to remember exactly what happened, which is why it's important to keep your own record of the event.
Jot down notes or make an audio recording of your account, so that you can share the details with your lawyer at a later date. This will help to ensure that all of the details are included in your claim and can assist with establishing liability.
2. Keep Dashcam Footage Secure
Dashcam footage can be extremely valuable evidence when you're making a claim for compensation following a road traffic accident. If you have a camera fitted to your bike or mounted to a motorcycle helmet, be sure to download the footage and store it in a safe location. Making copies of the file can also safeguard it and prevent it from being lost or accidentally deleted.
When you have video footage of the incident, it will be relatively easy to show exactly what happened and who was responsible for the accident, which can strengthen your claim for compensation.
If you don't have a camera on your bike, obtaining CCTV footage from nearby businesses or houses can be a viable way to support your claim. Alternatively, taking photographs or videos of the aftermath of the incident can also help to ensure that your claim is successful.
3. Use Witness Testimony
There are times when drivers will blame each other in an attempt to evade liability after an accident, particularly if there is no video footage to settle the dispute. However, if other people saw the incident unfold, their testimony can be used to support your version of events and support your claim.
If you're able to do so, make a note of passerby's registration details and ask them to provide their contact details at the scene of the accident. This will enable your legal team to get in touch with them and ask them to give a statement if you decide to make a claim for compensation.
Taking Legal Action After a Motorcycle Accident
Although motorcycle accidents aren't uncommon, they can have a devastating impact on those involved. The physical and psychological injuries sustained in this type of accident can cause long-term or even permanent harm, which is why it's important to ensure your rights are enforced.
While obtaining compensation may not alleviate pain and discomfort, it can provide financial recompense and ensure that you don't suffer financially due to an unexpected motorcycle accident.