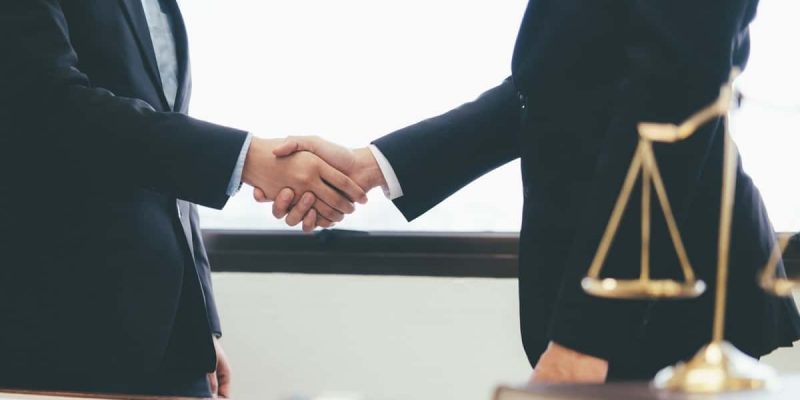 Do you need an attorney right now? Few people have access to good legal advice. Most of us will go to Google and try to find the answer to our legal troubles. But this does not work if we are in the middle of a road accident and suddenly need to talk to a lawyer who can guide us on how to deal with the authorities and the other party. Choosing the right lawyer under these circumstances will spell the difference between facing legal sanctions or being compensated by the other party.
You need a personal injury attorney who can fight for your rights. As medical bills pile up during an accident and you lose income because of being absent from work, you need someone who knows how to push for what you deserve. Your lawyer has to fight for just compensation. So, how can you find the right lawyer for what you need? Start by avoiding these mistakes.
Relying on the Number of Years of Experience
It's not necessarily the number of years of experience of an attorney. You need to determine the number of cases the lawyer has handled in the past. Of course, you want a lawyer with "real-world" experience. You want someone who has encountered the exact same case you are in. A new graduate will not have the chops to negotiate with the other party, while an experienced one will have a certain edge.
If you do not want to settle with the other party, a lawyer will have to take the case to court. This is when experience really matters. For instance, if you're a victim of pregnancy discrimination, it is best that you hire a pregnancy discrimination lawyer that is knowledgeable and has experience in handling this kind of case. The lawyer will have to argue with the other party and prove to the judge that you are the victim in the case.
Not Consulting in Person Before Hiring the Lawyer
A single telephone call cannot determine whether the lawyer is right for the case you need him to handle. Don't rely on a call alone. You have to consult in person to get a feel if this is someone you can rely on and someone you can be honest with. Remember that you will need to share more and more of your life's story with your lawyer as legal cases progress. Becoming better acquainted with them will make you comfortable enough to share your story with them.
Being Intimidated by the Lawyer's Degree
Clients tend to get intimidated by the lawyer because they have a higher degree than most of them. This is what's wrong with a client-lawyer relationship. Clients don't need to bow down to a lawyer because of his or her law degree. You are basically a customer. The lawyer needs to explain to you the details of the case. Similar to when you consult with a doctor, you have to ask questions that are important to your understanding of your medical problem. No law degree should stop you from asking the necessary questions.
Hiring a Lawyer Who Is Not a Member of a Trade Association
Trade associations exist not only because they protect the rights of the lawyers but also because they ensure that they are aware of the latest changes in the laws that could impact your case. Try not to hire anyone outside a trade association. You want to be able to run to "someone" when you encounter a problem dealing with the lawyer. Membership to trade associations and similar organizations reveals that the lawyer is willing to hold himself accountable.
Picking a Lawyer Who Does Not Want to Advance Litigation Expenses
At some point in your case, you may want to pursue it rather than settle. Litigation expenses are always dreadful, but there's a way around it. Your lawyer should be willing to advance litigation expenses, meaning that they will recoup their expenses after the settlement. Most lawyers are willing to do this. However, you will find some who do not want to take the risk of losing the money.
If a lawyer thinks you have a good case, he or she will most likely see a victory in the end and will want to take a piece out of the settlement. If not, he or she will charge you for every hour he or she spends on the case. You don't have to sell your kidney to afford litigation. Find someone whose fees you can afford and who can bend a little to accommodate your demands.
You're already dealing with a lot of stress coming from the fact that you are facing legal troubles. You don't have to stress yourself out with the thought of not having the right attorney to fight for your rights. So, when they say choose your battles well, that also means choosing the right lawyer to go with you in that battle.