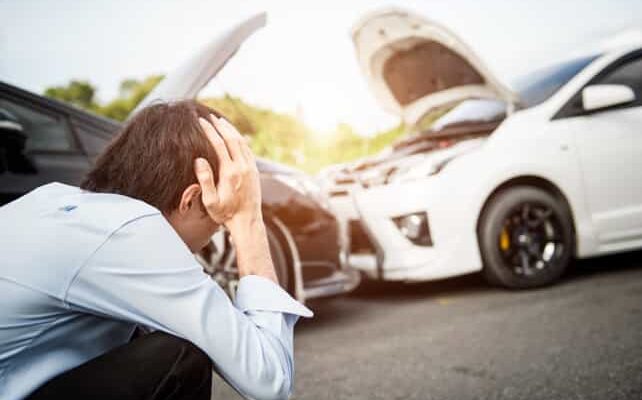 The process of filing a case in a car accident can be cumbersome but with grillo.ca – Car Accident Lawyers, you can have the right team by your side.
Suing someone who was involved in a minor vehicle accident
You have the right to sue the individual who caused the accident, even if it was a minor one. Accidents, on the other hand, usually result in lawsuits only when at least one person is injured and the insurance company either denies or refuses to agree to a reasonable settlement. You can file a third-party claim against the at-fault party's insurance coverage after a minor car accident. If you only have minor injuries that will heal in a day or two, or if the collision was only for property damage, you may be able to settle the matter with the other driver and the insurance company without the help of an attorney.
Be mindful, though, those car accidents are notorious for causing uncertainty. This, in combination with the adrenaline your body produces as a result of the occurrence, may obscure physical ailments. It's important to remember that just because you didn't bleed, break a bone, or lose consciousness in the accident doesn't mean you weren't hurt.
Many forms of injuries sustained in car accidents might not manifest themselves right away. Rear-end crashes, for example, are a common source of whiplash. The pain from this form of soft tissue damage can last for many days. This injury, if left untreated, can result in long-term consequences.
Before deciding whether or whether to pursue legal action, seek medical attention as soon as possible after your collision. Your lawyer at Grillo Law – Car Accident Lawyers, can provide you with more information about your options.
Can you file a case after a car accident if you are not injured?
Even if you were not injured, you can sue someone who causes a car accident that damages your vehicle or other property. This action, however, would not be considered a personal injury case. You would instead sue the at-fault person for damages to your vehicle and other property that the insurance company will not repair or replace.
Therefore, by pursuing a third-party claim against the at-fault party's motor insurance policy, a car accident lawyer can assist you in recovering your damages successfully.