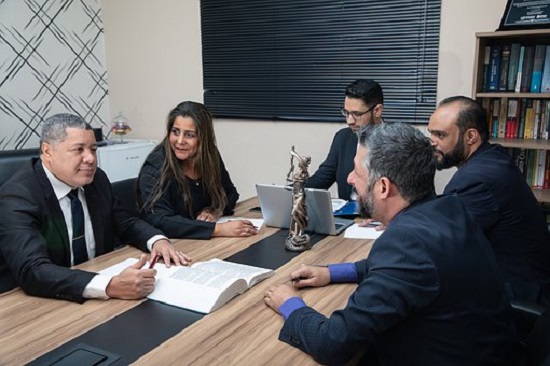 Achieving success requires having the right mindset, attitude, and behavior. It also needs constant humility so people can grow and improve their skills. This is especially true if you are pursuing a career in law. If you want to become a reliable and well-known attorney, you need to build your reputation and credibility. To do this, you need to equip yourself with the right knowledge and skills. This does not mean that you need to keep reviewing all the laws and legal procedures. Indeed, you need to become an expert when it comes to knowing the law. However, there are also some soft skills that you need to learn to survive and thrive as a legal practitioner.
The Essence of Collaboration in Practicing Law
When clients start asking for your services, you will realize that there are many tactics that you can use to help them with their situations. Whether you are dealing with a serious lawsuit or a simple allegation, you definitely need to find quick and effective ways to assist your clients. Of course, if you need to win cases, you can't expect to succeed if you plan to do everything yourself. This means that you must know how to communicate and collaborate with other people. This way, you get to have the following benefits:
Attract more clients. Potential clients often look for lawyers who are easier to approach and work with. If they observe that you are easy to talk to, they will be encouraged to get your services. Showing your excellent communication skills will also help ease people's worries, so you can expect that they will not hesitate to hire you.
Get quick assistance from reliable people. If you need to perform further investigation or need certain documents, you can quickly do so if you know how to work with other people. If you partner with authorities and other reliable individuals, you will likely find all the resources you need. For instance, if you work with reliable video deposition service providers, you can get essential data from key witnesses. The key is to find people who can help you perform your job better.
Maintain your mental and emotional health. Knowing that you can rely on other people for support, you can manage your mental and emotional health better. This means, if you are feeling anxious and stressed because of dealing with difficult client cases, you can communicate your concerns with others. This way, you can ask for expert advice or simply let out some of your worries which can help in improving your mood.
Enhancing Your Collaborative Skills as a Lawyer
Working with other people will definitely help you improve your ability to provide better client service. If you are always willing to get help from other experts, you can rest assured that the cases that you are handling will be easier to manage and resolve. To help you significantly enhance your collaborative skills, consider following the tips below:
Enhance your communication skills. Ensure that you make an effort to improve your communication skills. This will help you become comfortable when approaching others. If you are confident about your communication skills, you won't hesitate to ask for assistance whenever necessary.
Learn to put your faith in others. Be more confident when requesting help from others. Train yourself to put faith in other people. This is especially crucial if you are working with experts and other professionals. Remember that they will most likely do their best to help you. Thus, you don't need to worry about their reliability. They will likely ensure they can also uphold their reputation and credibility.
Look for industry groups/ associations. Consider joining groups or associations that help people pursuing the same career as you. This can help you gain tips and advice about enhancing your skills as a lawyer. You can try looking for these groups online.
Find a mentor who can help you improve your abilities. You can also consider finding a mentor or anyone who can coach you about becoming a better lawyer. This individual doesn't need to work in the legal world directly. They can simply have the right knowledge about how you can improve your personal skills.
If you want to grow and succeed as a lawyer, you need to find ways to enhance your existing skills. For starters, consider improving your collaborative skills. This way, you can slowly learn how to rely on others. Allowing yourself to get the right support helps ensure that you can become a better lawyer, especially when assisting clients. Thus, don't hesitate to collaborate with other people and observe how doing so can bring significant improvements in your career.