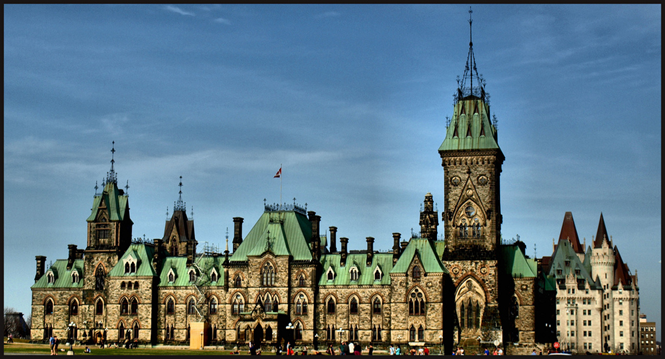 If you wait too long for a trial in Canada, your entire case can be thrown out of court. That's the new precedent in Canada due to a Supreme Court ruling from July, otherwise known as the R. v. Jordan ruling. A major change in Canada's legal system, the new trial deadlines are actively changing how courts operate across the nation.
            To put things into context, the trial deadlines were born out of a need to change Canadian court culture. A case involving Barett Richard Jordan acted as the catalyst for this decision. Jordan was arrested in late 2008, convicted of trafficking cocaine and heroin in British Columbia.
            But from Jordan's arrest to his conviction in 2013, a full 49 months had passed. The four years it took for Jordan to be tried for his crimes were deemed unacceptable by the Supreme Court.
            Judges discussed the issue and claimed that "the system has lost its way," quotes CBC, with fluid trial deadlines allowing for "endless flexibility." This created a "culture of complacency" in delaying criminal trials that needed to be remedied.
            And so a change was made. The Supreme Court of Canada voted on new rules, which passed on a 4-5 vote. Under the new regulations, one need only wait a maximum of 18 months for a provincial court trial. An extension of 30 days can be made if a preliminary inquiry is made. Superior court cases are a bit different, with up to 30 months allowed from when a person is charged to the trial.
            If a trial takes any longer, an accused person can claim this goes against their basic freedom to a speedy trial, as outlined in the Charter of Rights and Freedoms, and the case can be thrown out. That's exactly what happened in Jordan's case.
Opportunities to abuse this new system may arise, though the Supreme Court is confident the change will result in a more efficient and citizen-minded justice system. Frances Knickle, the director of public prosecutions in Newfoundland and Labrador, notes that the change will force individuals within the legal system to "be smarter" when setting trial dates.
            Potential problems aside, at least now citizens won't need to wait years for a trial if they're ever charged with a crime.
Featured image courtesy of Nara J