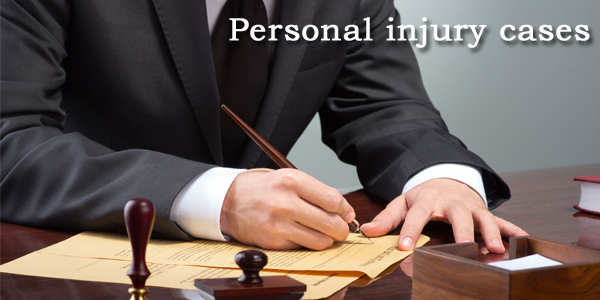 Having people on your property is always tricky business. Someone could accidentally get hurt, which can put you in the position of being held accountable for their pain and suffering. If your insurance doesn't cover all the medical bills, and if the injured party seeks additional money for pain and suffering, then you could find yourself in the hot seat at court. While it's impossible to predict the future, there are ways you can minimize the chances of your home or business being sued for personal injury.
Make Sure Spills Are Cleaned Right Away
There i
Slip and fall accidents are the most common personal injuries that occur on residential and commercial properties. For this reason, it's very important to clean up liquids, grease and other substances that have spilled on the floor. This should be done quickly before someone comes along. If you have a business, ensure signs are put up in the area that was recently mopped up.
Use Non-Slip Rugs
Rugs are great for entrances and exits because it helps to keep dirt and debris from entering into the property. Unfortunately, some are designed a bit slippery on the back, which can lead to a slip and fall. This is especially so when its raining or snowing outside and water is being tracked in. To secure the rugs, you should use nonskid pads or simply buy rugs that are slip-resistant. These should also be placed inside of the bathrooms and anywhere else you decide to place rugs.
Place Grab Bars in the Bathrooms
This can be done in residential and commercial properties. You never know when someone who is handicapped or elderly is going to need help getting off the toilet. If you have older guests sleeping over, it will be easier for them to get in and out of the shower if there are grab bars to assist them. Make sure the floors in the bathrooms are also non-slip – there are tile you can install for this purpose.
Keep Landscape and Walkways Clear of Debris
It's important to keep the front of your property clean, so there are no chances of someone tripping over branches or slipping on wet leaves. You can ensure this by hiring people to clean the front once or twice per day. This is essential if you're operating a business where people are consistently coming in and out of your building. If you have plywood from Home Depot lying around during a remodel, make sure it is cleaned up before the contractors go home.
Have Surveillance Installed
Not everyone is honest about how their injuries occurred. People are well-aware of the amount of money they can get from a personal injury lawsuit and will sometimes fabricate details or even fake a fall (or fall on purpose). Having surveillance installed in your home and business can help to detect fakers and prevent them from sucking your finances dry.
If you still end up in a personal injury lawsuit, make sure to hire a knowledgeable and reputable attorney to represent you.