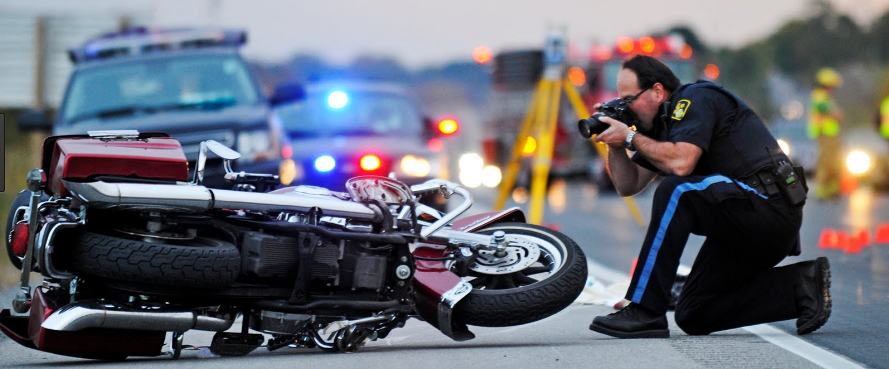 Motorcycle riding is always a fun experience and everyone enjoys it. But it can also be very risky and there have been several cases of motorcycle accidents recently. There are many motorcycle riders who do not understand the importance of road safety and ride recklessly without considering how life threatening it can be. Motorcycle accidents can cause some serious injuries and are also sometimes fatal.
Learning about the safety rules of riding and taking proper precautions can help you prevent a motorcycle accident. You must also know that what type of injuries and damage is caused by motorcycle accident so that you could take proper steps at the right time.
Head Injury
Head being the most important and sensitive part of the body, is likely to get damaged during a rash motorcycle accident. Any kind of head injury will always be harmful to you. Mostly in a motorcycle accident, the victim may have concussions or severe brain damage. There may be chances of skull fracture too which will need immediate medical attention.

You could also suffer from neck injuries as they are closely related to head injuries. These type of injuries can paralyze you also sometimes they may be fatal too. Thus wearing a helmet is very important and every rider must remember this.
Road Rash
When in a motorcycle accident, the injuries are caused by sliding across the road or pavement resulting in cuts, scrapes or bruises, they are called road rash. The concrete rubs may even tear your clothing and harm your skin. You can get medical treatment where the doctors will clean your injury and treat it with antibiotics to avoid any kind of infection. To protect yourself from such injuries you must wear appropriate clothing while riding your motorcycle.
Muscle Damage
Motorcycle accidents can also result in muscle damage. You need to get urgent medical treatment and see how bad the damage is. In some unfortunate cases, this may also lead to paralysis. There are several safety measures that you must follow to save yourself from such injuries. You can also contact motorcycle accident lawyers to know if you are entitled to any compensation or not, to know read more.
Leg Injury
Another common type of injuries caused by motorcycle accidents is leg injuries. You must get them checked and diagnosed quickly as the situation can worsen and lead to permanent disabling. There may be a fractured bone or knees and in some cases it may just be cuts, scrapes or bruising. Wearing protective leather clothing or kneepads is very important to avoid such type of injuries.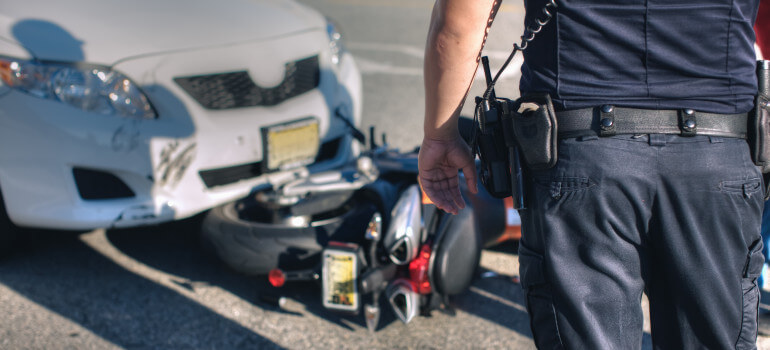 Spinal Cord Injuries
Due to traumatic blow to the spine, these type of injuries is often caused in motorcycle accidents. It can result in crushing of vertebrae, fractures or slip discs. This can lead to serious complications in the functioning of your body.
Contact a Motorcycle Accident Lawyer
In case you or any of your loved one has been injured in a motorcycle accident, it is advisable to contact a motorcycle accident lawyer. They will help you to get all the compensation that you are entitled to. You can contact some reputed and experienced New York Lawyers at Belluck & Fox.  They will help you through all the legal procedures and also to recover from the financial loss.