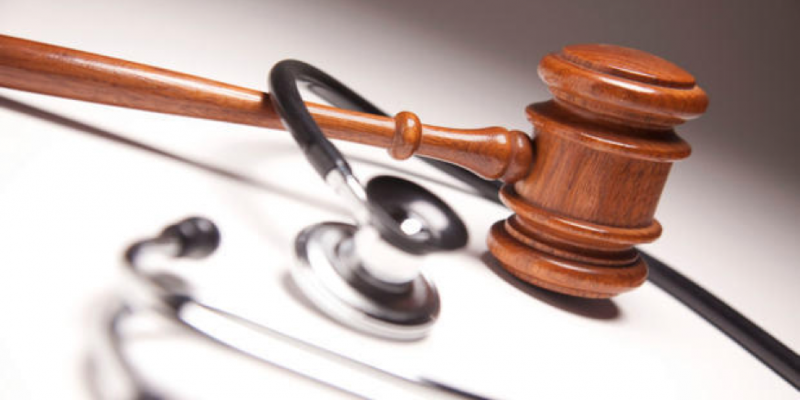 Adhering to the ethical duty to a client should always be at the forefront of an attorney's mind. As is the case with most aspects of the legal profession, the burden of meeting this obligation during the COVID-19 pandemic has shifted as well.
There are a number of malpractice issues that could arise out of the pandemic that were not otherwise likely to occur. This could include claims regarding legal advice provided to clients regarding their handling of the pandemic. To protect yourself and your firm, keep the following tips for reducing the risk for malpractice claims in mind.
Maintain Awareness of Changing Statutes of Limitations
One of the fastest ways to walk into a malpractice claim is by missing an important deadline like the statute of limitations. Due to the pandemic, many states have paused or extended their statute of limitations on certain cases to ensure fair access to the legal system.
However, these changing deadlines are a ripe opportunity for mistakes. After all, these shifting deadlines are temporary which can cause the statute of limitations to shift dramatically between two similar cases. Double and triple-checking that you have identified the right date the statute expires is more important than ever.
The statute of limitations is not the only deadline that might have been altered in your area of practice. There were also delayed tax due dates and other regulatory deadlines that might have changed more than once in the past year. Staying on top of these shifting deadlines should be a top priority.
Address Conflicts of Interest During Client Intake
One potentially risky behavior among attorneys during the pandemic is loosening their client intake standards—particularly when it comes to conflicts of interest. There has been a general feeling of informality for many people during the pandemic as many lawyers and clients connect with each other from their homes. However, this informality could give rise to loosening client onboarding processes that could put your firm at risk.
Your normal client intake processes should remain in place throughout the course of the pandemic. This means carefully reviewing for any potential conflicts of interests between your firm and your prospective client.
This is a valuable area to focus training on with your associates and staff. While some level of informality on a zoom call with a client might be acceptable, it is important to reinforce that your process for checking for conflicts remains intact.
Continue to Supervise Staff
If you have associates or support staff under your charge, your obligation to supervise their work does not come to an end during a pandemic. In fact, supervision is more important than ever given the independence that many staff now enjoy by either working from home or at a reduced-capacity workplace.
Supervising your associates and staff is part of your ethical obligation as a criminal defense lawyer. It is also an important step to reducing risk, as unsupervised employees are more likely to make mistakes or even cut corners. Careful supervision can reduce the risk of errors and the malpractice claims that can come with them.
Supervision is not watching over a person's shoulder as they work. The primary way to supervise employees is to ensure they understand the importance of communication and collaboration.
You want your staff to know it is safe to approach you with questions or when they make a mistake. Often the worst harm comes not from errors by your staff, but by their efforts to gloss over them or fix them on their own.
Part of growing this culture of communication starts with you. Make an effort to check in on every employee regularly. This should involve opportunities to answer any questions they might not have been comfortable coming to you with on their own.
Focus on Cybersecurity
Confidentiality has never been more important to your clients. While the technological tools that allow your firm to work and meet with clients remotely is useful, it also represents a unique security risk. If you fail to ensure that your online communication and document sharing is secure, you could face the risk of a malpractice claim if your client's information winds up in the wrong hands.
Law Firms are common targets for cyber criminals. This is true for two reasons. First, many law firms lack the staff or infrastructure needed to deflect cyber intrusions. Second, law firms are often a wealth of valuable personal information.
The first step to securing your system starts with ensuring it is reliable and working problem. If you have an airtight system of communicating and sharing documents that is difficult to navigate or frequently offline, your clients and staff are more likely to rely on unsafe means to transmit documents or information.
Don't be afraid to seek outside guidance for your cybersecurity needs. Just like most people need to turn to an attorney for their legal questions, you firm will benefit from working with experts in the cybersecurity field.
Stay Within Your Comfort Zone
The coronavirus pandemic has led to hardship for many attorneys. Business has dried up for many lawyers, which can lead to an attorney to take steps they otherwise would not have. One of those steps could be taking on cases you might not otherwise accept.
The urge to accept work you might not be qualified to handle is understandable given the current circumstances. The risk of malpractice in these cases could outweigh the potential benefits of expanding your area of practice, however. While there is nothing wrong with growing into new practice areas, taking on a case you are ill-suited to handle is a recipe for disaster. Carefully consider whether or not a new client is truly in your best interest.
Continue to Adapt
While these tips might represent the current best practices, it is important to understand that these best practices could change over time. Ensuring that you are in compliance with your ethical duties is an ongoing process that requires you to reassess your obligations over time.
Please be aware that this article was written and published in conjunction with Gerald Miller,P.A, Minneapolis Criminal Defense Law Firm and the help of Gorilla Webtactics, Law Firm SEO Agency, and does not contain legal advice. Please do not act or refrain from acting based on anything you read in this article.