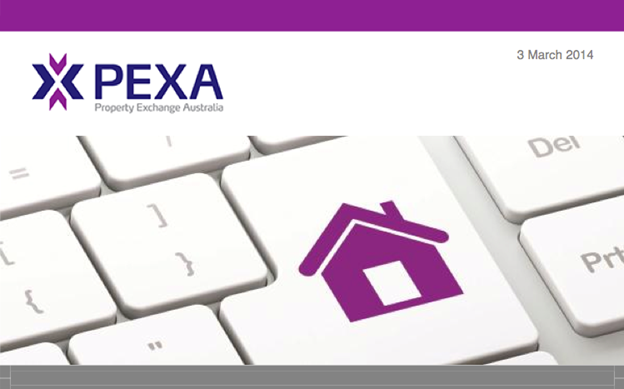 PEXA is the Electronic Lodgment Network in Australia- a digital platform that enables the electronic exchange of property throughout continental Australia. It has a large membership network, and through it, they can lodge documents and complete financial transactions online in real time. It started in 2010 through an initiative with COAG (Council of Australian Governments) that aimed to deliver a robust electronic or e-conveyancing system that could make property exchanges including lodgments and settlements easier and faster.
The membership of PEXA consists of lawyers, conveyancers and financial institutions and it is steadily growing. The core purposes of PEXA include preparation of e-conveyancing dealings, verification of lodgment acceptability, electronic property settlements and transactions and electronic lodging of documents to the Land Registries. Since its inception, it has eased property transactions by great magnitudes, and continues to be a safe, convenient and efficient way to conduct property dealings.
Registration
Before you can use PEXA, there is a preceding step of PEXA registrations where after you receive a digital certificate. It is somewhat complex for the uninitiated, but is simplified here for you to get a basic understanding of it.
It all starts with the subscriber manager- the person who will be tasked with the job of maintaining your subscriber profile. This step involves providing contact details for said manager, and specifying the type of organization.
The second part is organization details. Here the Legal Entity Name and business names are provided. The steps are different depending on whether the operation is run by an individual, company or a partnership. Postal address and operation jurisdiction all need to be filled out.
You need to specify the person or persons who will have the authority to assent the contracts for you or your organization.  Those with statutory trust accounts will need to specify their signing requirements, PEXA payment Authorises and the trust account owners.
Fill out the details of your office account and account signatories. The details of the person holding the principal practicing certificate must be filled as well as those for an individual licensee.
For each of the jurisdictions that you have selected, you need to fill out the Land Registry details, including the contact person to reach to about lodgments enquiries and requisitions.
You should choose to get a new PEXA digital certificate if you don't already have one. Finally print all the documents and execute them.
Digital certificates are needed for every person who will be signing documents on behalf of your company or organization.
It is easy enough
PEXA has made it easy for new businesses to sign on with as little hassle as possible. The steps are listed out on their website, and they intuitively address all the variables that might apply. There is a Help Center too for those with additional questions.
Sponsors or brokers also assist with the processes to some degree.
The future will be wholly digital and registering for PEXA is indeed very necessary for anyone involved in the property business. For all its conveniences, it is the new best way for conveyancing. Contacting with the right online platform provider will help you to understand and complete all process faster and in an easier way.