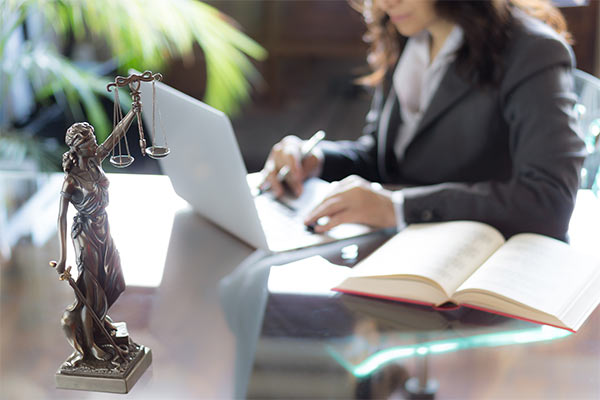 It's not easy to become a lawyer. You need to get a Juris Doctor and pass the bar examination before you can start practicing. But it can be pretty overwhelming to choose what type of lawyer you'd like to be.   You can choose what kind of lawyer you'd like to be by considering your interests and the type of practice you want to do. Some fields of law may seem more interesting to you than others. You need to understand the roles and responsibilities of each type of lawyer to pursue your passion.
Bankruptcy Lawyer
  Bankruptcy lawyers specialize in the Bankruptcy Code. They handle clients, individuals or corporations, that can no longer pay their debts. Most bankruptcy lawyers focus on commercial bankruptcy or consumer bankruptcy.    But both areas offer the same service- to find solutions for restructuring finances and valuation disputes. Working as a clerk or an intern in a bankruptcy firm is an excellent way to determine if this is the career path you want to pursue.
Criminal Defense Lawyer
  Criminal lawyers represent accused criminals and ensure that they receive fair trials. They have the option to choose between being a private attorney or a public defender. Either way, a criminal lawyer's job is to put the accused to an advantage.    Criminal defense lawyers must protect their clients while abiding by the law. They are the types of lawyers people see in court if there is an ongoing trial.
Personal Injury Lawyer
  Personal injury lawyers are present in civil litigations and represent injured clients. Often, clients sustain injuries due to medical malpractice, car accidents, and workplace accidents. The job of a personal injury lawyer is to prove that the responsible party is accountable. In most cases, an individual or a corporation is at fault and owes the client damages. These damages are then settled in court.
Employment and Labor Lawyer
  Employment and labor lawyers manage the relationships between employers, unions, and employees. They resolve matters in the workplace, including harassment, discrimination, compensation regulation, and benefits.
Entertainment Lawyer
  Entertainment lawyers often represent the people in the show business. Their clients comprise actors, musicians, artists, and athletes. Entertainment lawyer's primary responsibility is to protect their clients' intellectual properties. Moreover, entertainment lawyers can also play a role in the negotiation of contracts. They oversee fees, and talent releases, acting as a liaison between two parties. He can check the arrangements first before signing to see if the agreement is fair for both sides.
Estate Planning Lawyer
  An estate planning lawyer specializes in property rights, trust, wills, and probates. They give legal advice to protect their client's assets after passing. The lawyer also needs to ensure that taxation and lawful processes are addressed accordingly.    Estate planning lawyers also help their clients decide. Deciding how to provide for the family is a delicate process. It requires thorough thinking. So the lawyer will provide a questionnaire to help them make decisions.
Family Lawyer
  Many people think that the role of family lawyers is all about handling divorce matters. But they also assist in resolving marital assets, alimony, and domestic abuse cases. In addition, they provide advice for child custody, guardianship, and adoption. Family lawyers even handle cases for paternity, child welfare, and juvenile delinquency.   The responsibilities of a family lawyer include drafting negotiations and contracts. They help in creating prenuptial agreements, client counseling, and assisting families in resolving disputes. Often, they have the choice to work in law firms or nonprofit organizations.
Tax Lawyer
  Tax lawyers specialize in the ins and outs of taxation. They know the laws of tax and how tax regulations work. Their clients differ. But they usually represent accounting firms, government, corporations, law firms, and nonprofit organizations.   Their job includes tax planning, explaining tax law to clients, and researching. Tax law is a bit complicated and constantly changing. That's why tax lawyers must pay close attention to any law updates and developments.
Immigration Lawyer
  Attaining citizenship and legal status is a complex process. Immigration lawyers play a vital role in assisting clients who want to immigrate. Lawyers help them collect the necessary documents needed to study, live, and work in the U.S.   Asylum seekers and refugees often need the help of immigration lawyers. But employers and employees who need visas to work also hire immigration lawyers to help them attain legal work status.
Constitutional Lawyers
  Constitutional lawyers handle the implementation and interpretation of the constitution. They consider what's best for the government and the citizens of the nation. They can practice their expertise by working at a University as a constitutional law expert. They can also represent discriminated individuals.   While choosing the right expertise is a huge factor in making a person a good lawyer, they still need to be compassionate and communicative. Combining these traits with their passion is what's going to make them the best attorneys.