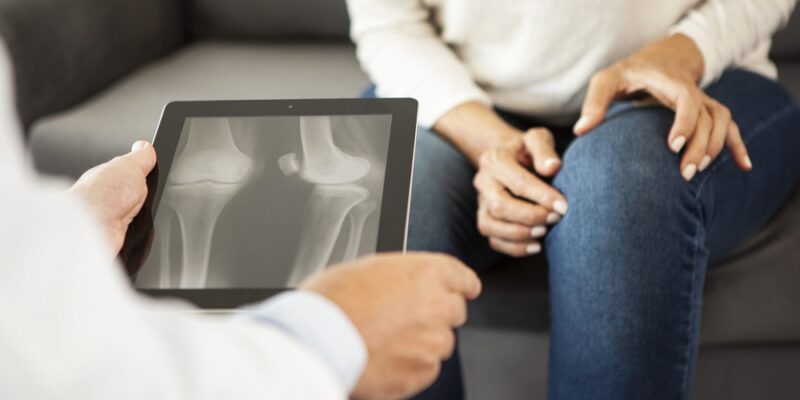 Hip replacements are a life-changing invention that have dramatically enhanced the quality of life for many people. When medical items, like hip implants, are recalled, people can become frightened and confused. In this post, we will go into the specifics of the Exactech hip replacement recall, highlighting vital information for people affected.
Understanding Hip Replacements
Hip replacement surgery, also known as hip arthroplasty, is a common operation that seeks to relieve pain and increase mobility in people with an injury or degeneration of the hip joint. The injured hip joint is removed to restore normal function, and a prosthetic hip joint, typically consisting of a metal ball and socket, is inserted.
Exactech's Role in Hip Replacements
Exactech Inc. is a famous medical device firm specializing in orthopedic devices like hip implants. These implants are intended to relieve and improve the quality of life for people with hip joint problems like osteoarthritis or fractures.
Recall of Exactech Hip Replacements
Patient safety is paramount in the medical field. When there are concerns about the safety or effectiveness of medical equipment, recalls may be issued to address potential dangers. Due to unique difficulties, a recall was conducted in the instance of Exactech hip replacements.
The Exactech hip replacement recall is primarily concerned with the following issues:
Component Loosening: Some patients reported component loosening, which occurred when the artificial hip joint became disconnected or unstable within the body. This disorder can cause extreme discomfort, limited mobility, and the need for multiple surgeries to rectify it.
Premature Wear: Premature wear of the prosthetic hip joint components can cause joint deterioration and discomfort. It may necessitate revision surgery to replace worn-out components, providing patients with physical and financial challenges.
Infection possibility: The possibility of infection is a major issue in any surgical treatment. Some Exactech hip replacement patients developed infections due to the implant, which can result in major health issues and additional procedures.
What You Should Do If You Are Affected
If you or a loved one has an Exactech hip replacement and are concerned about the recall, take the following steps immediately:
Make an appointment with your surgeon. Contact the surgeon who conducted your hip replacement procedure. They can provide information about the precise implant you received and any potential dangers.
Maintain Your Health: Keep an eye out for any indicators of discomfort, pain, or movement difficulties related to your hip replacement. If you notice any strange symptoms, contact your doctor right away.
Maintain Your Knowledge: Keep up to date on the newest Exactech hip replacement recall developments by visiting the manufacturer's website and official recall notices regularly.
Seek the advice of an attorney: If you suspect your hip replacement has caused you serious harm, you should speak with a legal specialist who is familiar with medical device recalls. They can assess your case and advise you on relevant legal options.
Seeking Legal Recourse
Individuals who have suffered harm as a result of defective medical equipment may need to take legal action to obtain compensation for the following:
Medical Expenses: The expense of revision surgeries, medical treatments, and follow-up care as a result of the faulty hip implant.
Lost Wages: Compensation for lost wages as a result of extra surgeries and recovery time.
Pain and Suffering: Compensation for physical and emotional anguish brought on by implant-related issues
Loss of Quality of Life: Compensation for the reduced quality of life caused by the malfunctioning implant
Conclusion
The Exactech hip replacement recall emphasizes the importance of patient safety in the medical industry. If you or someone you know has been affected by this recall, it is critical that you keep informed, monitor your health, and seek legal counsel as needed.
People who have suffered losses due to recalls have a right to compensation, and medical device manufacturers must ensure their products are safe and effective. In such instances, your safety and legal rights should always come first.