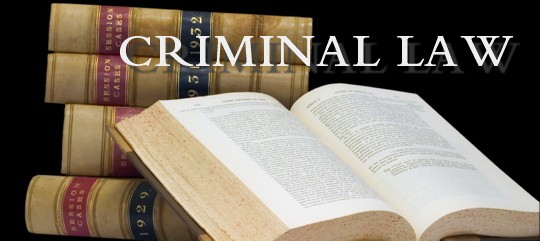 Even a minor criminal charge against you can change your life forever. In such case, your first concern should be about selecting a good and capable criminal defense barrister. Types of criminal offense can be varied, right from murder and rape to terrorism, contract killing, and abuse, but with a good attorney on the job, you can be assured of the best possible approach. In this post, we have a few pointers for finding a local attorney for your case.
Ask around
Talk to people, friends, and colleagues around you to find a list of top lawyers in your area. When it comes to selecting a defense lawyer, you must look for expertise and experience more than anything else. You can also check online to find the top rated lawyers. Read more about the kind of services they offer and what other clients and patrons have said about a law firm or a particular lawyer. For example, you can see these reviews to know why Michael Wolkind QC is one of the best defense lawyers in the UK.

Discuss your options
For criminal cases, it's important that the client and attorney share a comfortable relationship that's based on trust and transparency. Once you have found the top three names, contact their office to get an appointment. Discussing all the matters pertaining to the case is important. Every law firm keeps these matters confidential for their client so that you can be open with your views and other details. Your barrister will help in understanding the options of the case, and he will also guide you through the steps and possible outcomes.
Sort your finances

Criminal lawyers can be expensive, and there are other costs involved in such cases, which must be paid. Talk to the preferred lawyer about the kind of money you would need for the entire procedure. Accordingly, you can plan your finances. Some lawyers may charge a fixed fee for the case, while others may choose to charge for every single appearance in the court. Nevertheless, you can have a better idea of the possible expenses in advance.
Ask questions
As mentioned earlier, you need to comfortable with your defense lawyer, and for that, you must know the person. Ask questions related to his experience, the kind of cases he has handled the most, and whether he will be available to take up the case personally. Also, what's his track record in having criminal charges reduced or dropped?  How many criminal defense cases have you handled that are similar to mine? These are just some of the basic things that you need to ask. Many lawyers also offer inputs in general for their clients, which can be handy, as well. You can view the Michael Wolkind playlist, where the famous lawyer has talked about many necessary things related to criminal defense.

The first couple of appointments with a new criminal lawyer are significant for your case. Take your time to find a law firm, but don't delay in seeking help.