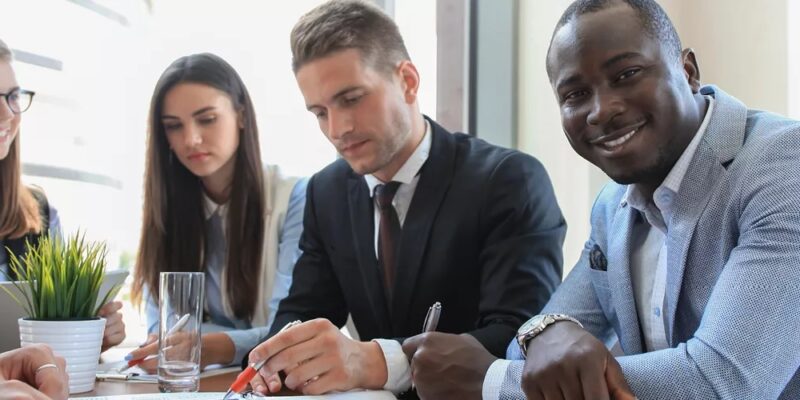 Our government's legislative, regulatory, and decision-making processes include lobbying inextricably. There is nothing intrinsically wrong with it unless it is carried out improperly (by not registering) or illegally (by employing questionable tactics). In fact, it's an excellent technique to correctly and efficiently communicate social demands to elected leaders.
Lobbying is crucial to influencing decision-making and shaping policy. Businesses and organizations that want to successfully navigate the complicated world of public relations, policy advocacy, and government affairs need the skills of an experienced lobbyist. This guide will help you choose a lobbyist who will best serve your interests and your bottom line. Let's start now!
Recognize your aims and objectives.
It's critical to describe your organization's aims and objectives in detail before you start looking for a lobbyist. Consider the particular problems you wish to solve, the desired results, and the time frame for obtaining those results. This will assist you in locating a lobbyist who has the knowledge and experience necessary to satisfy your needs.
Find potential candidates through research.
Start by researching lobbyists and companies that specialize in your issue or industry that are available. For instance, if you are looking for an agriculture lobbyist, consult colleagues in the industry, professional networks, and online sources to create a list of probable candidates. You might also consider broadening your search by attending conferences and other gatherings where lobbyists and other experts in government relations are present.
Examine their skill and experience.
Examine each prospective lobbyist's background and credentials, paying close attention to their expertise in your sector and the particular issues you wish to address. In addition to having a solid awareness of the legislative and regulatory environment, look for applicants with a successful history in lobbying, government affairs, and public relations.
Examine their connections and network.
Strong connections with important decision-makers and influencers in the government and relevant industries are essential for a successful lobbyist. Examine each candidate's network and contacts, and consider how their ties can help your business. The more opportunities you have to further your cause, the more extensive and varied their network will be.
Set up interviews and make the appropriate inquiries.
Make appointments for interviews with the possible lobbyists you've selected to learn more about their strategy, communication style, and work ethic. Please list inquiries you want to make during the interview, concentrating on their approaches to lobbying, previous work with clients who share your interests, and career highlights.
Consider the monetary element.
Lobbying services range in price depending on the volume of work, skill, and reputation of the company or individual. Compare the fees and services described in a detailed proposal with your budget and the projected return on investment.
Consider the cultural fit.
Communication, values, and expectation compatibility are necessary for a productive working partnership. Evaluate each candidate's cultural fit with your business to facilitate a successful and fruitful collaboration.
Obtain and examine references.
Finally, request references from previous clients from each applicant, and then take the time to get in touch with these references to learn more about the clients' experiences working with the lobbyist. This will enable you to confirm the candidate's knowledge, dependability, and capacity to provide results.